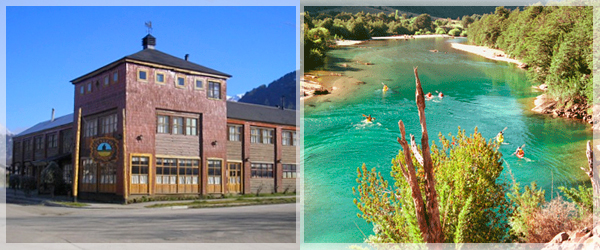 About the Hotel:
The Hosteria Rio Grande is located in the town of Futaleufu, in one of the most extraordinary landscapes in Chilean Patagonia, surrounded by the beautiful Andes Mountains, native forests, and pristine lakes.  Minutes away from our hotel in Futaleufu are the world famous turquois-blue waters and rapids of the Futaleufu River, enjoyed by lovers of extreme adventure worldwide. The Hosteria Rio Grande is designed as an Adventure Lodge, where you can enjoy all the activities we organize on behalf of our guests, according to your preference.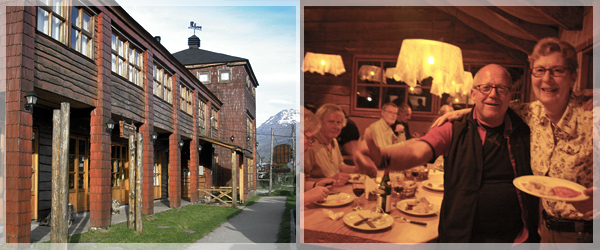 Hosteria Rio Grande is constructed of native wood in the style of the nineteenth century architecture of Chiloe Island. Our Futaleufu hotel has a capacity for 26 people, with a welcoming reception area, pub, bar & grill and a restaurant area with a central fireplace, where at the end of an exciting day, you can relax and enjoy the comfort and cozy atmosphere of the hearth, in addition to delicious regional dishes, accompanied by artisanal beers and fine wines.

The Hosteria Rio Grande is a Hotel in Futaleufu offering year round lodging in every seasons. During the tourist season we specialize in adventure travel, offering activities like: Futaleufu rafting, whitewater kayaking, fly fishing, horseback riding, and more. Make our hotel in Futaleufu the choice for your vacation.